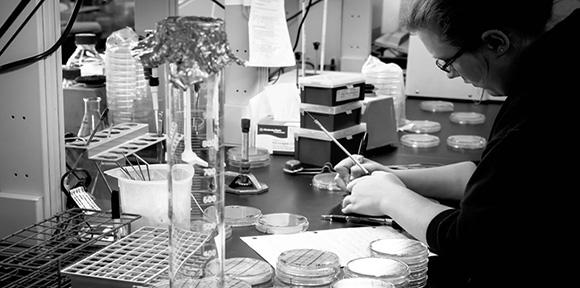 The clock is ticking for the UK in terms of research funding from the EU.
Horizon 2020, the current framework programme, has provided an increasingly important source of funds for universities in the UK. Until recently, despite the uncertainties surrounding the UK's preparations to withdraw from the EU, UK-based researchers were still being encouraged to apply for H2020 funding. But earlier this month an explicit warning shot was fired across the researchers' bows. Now, although UK-based researchers are still able to apply, there is the qualification that "the eligibility criteria must be complied with for the entire duration of the grant." As things stand, the key eligibility criterion that is likely to fail to be met after the 29th March 2019 concerns researchers' mobility.
No one should be in any doubt that the EU is prepared to enforce this ruling. It did it before when Switzerland's own referendum meant that workers from Croatia were not freely able to enter the country, and it took quite a lot of fudging to resolve that. Switzerland, like the UK, is one of the most successful of countries when it comes to EU science funding. The country was really keen to find a work-around to enable them to be fully eligible for Horizon 2020 funding, and the issue was resolved relatively swiftly. It would be nice to think that a similar degree of pragmatism might apply to save the UK's scientific research bacon, but it isn't clear that this will happen.
Whether the UK can retain access to the Horizon2020 programme –and if so, on what terms— is just one tiny part of the intricate Brexit negotiations. The importance of EU funding for research does appear to have impinged on some ministers' minds. It does get talked about. But mobility of researchers is a tricky problem, because worker mobility was such a central plank in the referendum campaigns.
Immigration is an emotive subject, and it is hard to envisage a scheme that enabled scientists to travel across EU borders freely while preventing other workers from sharing that luxury.  It isn't at all clear that mobility restricted to researchers would be sufficient to satisfy the EU, and thus ensure that the UK was still eligible.
As a member of the European Research Council's Scientific Council I am very aware of the importance of ERC funding (a key part of the Horizon 2020 programme). The University of Cambridge hosts more ERC grants than any other university in Europe. It currently manages 209 grants, representing a substantial slice of the total research funding the University receives.
It isn't only the pure financial worth that matters, but also the prestige associated with winning such funding. Those who believe that all will be resolved if the UK government can find some funding to plug the gap in science research budgets if/when the UK is excluded from the programme, ignore this crucial point. ('Science' in this case should be recognized as encompassing not just the natural sciences and engineering, but also the social sciences and arts and humanities). No existing national scheme within the UK confers equivalent prestige – at promotions and appointments committees for instance – as an ERC grant. It is hard to see a purely national scheme ever doing so.
Of course, the consequences of Brexit do not simply relate to money. There are huge implications for the people whose futures will be immediately and directly affected through their specific status as citizens. The uncertainty, and accompanying anxiety, is huge.  Individuals and families from other EU states do not know what their rights will be. Some are walking away already, not applying from the mainland continent as jobs open up in the UK, or choosing not to stay at the end of one contract even if opportunities are open to them.
As the deadline of March 2019 approaches, we do not know how individuals will weigh up the pros and cons of staying in the UK in what may feel like an increasingly hostile environment. Nor do we know how they will feel about not knowing what steps they might have to take to enable them to continue to live here— regardless of how long they have already been resident. Individual decisions will no doubt be decided by individual circumstances; some may feel it preferable to stay (or to come) as it is the best short-term way of meeting their career aspirations.
But science thrives on easy mobility, the exchange of ideas facilitated by the exchange of people, specific technical skills transmitted by the hands that practise them. It has to be expected that the UK's leading role in science, where we punch far above our weight, is likely to be significantly and negatively impacted by the loss of easy researcher mobility.
Finally, there is the question of what happens to student numbers. Calculations suggest some universities, including Cambridge, are not likely to see a dip in income from student fees even though it is expected that the numbers of EU students will drop substantially.
One of the ironies in this process is that, had the Home Office been willing to remove international students from the immigration figures before the referendum, the result may well have gone the other way: with students excluded, official "immigration" numbers would have appeared lower. Even now, there remains an official determination to retain students in the immigration figures –despite it being so hard to find anyone (from any party) exhibiting much enthusiasm for doing so.
All in all, universities are facing uncertain times. As a member of a sector that has brought much wealth and prestige to the UK, and attracted students and researchers from around the world to enjoy our first class labs, libraries and lectures, it is deeply depressing to watch our strengths being challenged in ways it is not easy to address.
Cambridge has for decades been a truly international university and we will no doubt continue to thrive as such, however much the composition of its membership may change. But to see our funding, our staff and students being so immediately affected by political decisions taken elsewhere is a major concern.
*Professor Dame Athene Donald is Master of Churchill College.This text is based on her Sir Hermann Bondi Lecture, delivered on 23 October as part of the Cambridge Festival of Ideas.
As Brexit negotiations appear to stall, Professor Dame Athene Donald considers the effect of the UK's withdrawal from EU research schemes.
It would be nice to think that, as with Switzerland, pragmatism might save the UK's research bacon, but it isn't clear this will happen.

The text in this work is licensed under a Creative Commons Attribution 4.0 International License. For image use please see separate credits above.