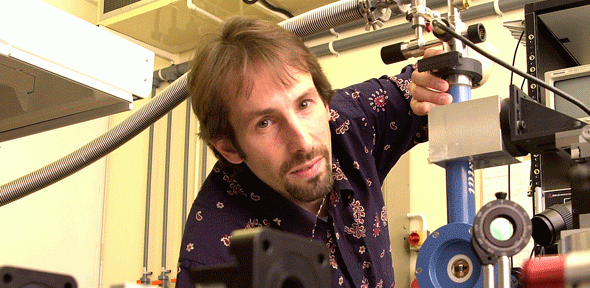 Three Cambridge scientists are among those honoured by the Royal Society this week.
Professor Jeremy Baumberg FRS, Department of Physics, received the Rumford Medal "for his outstanding creativity in nanophotonics, investigating many ingenious nanostructures, both artificial and natural to support novel plasmonic phenomena relevant to Raman spectroscopy, solar cell performance and meta-materials applications."
The medal is awarded biennially for important discoveries in the field of thermal or optical properties of matter and their applications.
Professor Clare Grey FRS, Department of Chemistry, was awarded the 2014 Davy Medal for further pioneering applications of solid state nuclear magnetic resonance to materials of relevance to energy and the environment.
This medal is awarded annually "for an outstandingly important recent discovery in any branch of chemistry".
In the lecture prizes Professor Nicholas Davies FRS, Department of Zoology, was awarded the Croonian Lecture for his work on the co-evolved responses of brood parasitic cuckoos and their hosts, the process of co-evolution and adaptation and the biology of the birds.
The Royal Society has announced the recipients of its awards, medals and prizes for 2104.
The text in this work is licensed under a Creative Commons Licence. If you use this content on your site please link back to this page. For image rights, please see the credits associated with each individual image.